Sharing is caring
View website
Amnesty International - Greek Section
Amnesty International is a non-governmental organization defending human rights.
The greek section's website was a great challenge in terms of creating a medium that has its own identity but also corresponds with the organization's international standards and diverse requirements.
| | |
| --- | --- |
| Release date | |
| Client | Amnesty International |
| Sector | E-commerce |
| | |
| --- | --- |
| UI Design | Kostis Vassiliadis |
| UI Design (Fundraising & Quiz) | Constantine Belias |
| Front-End Development | Irene Paliogianni |
| Back-End Development | Thanos Poulitsas |
| Account Management | Paris Papavlasopoulos |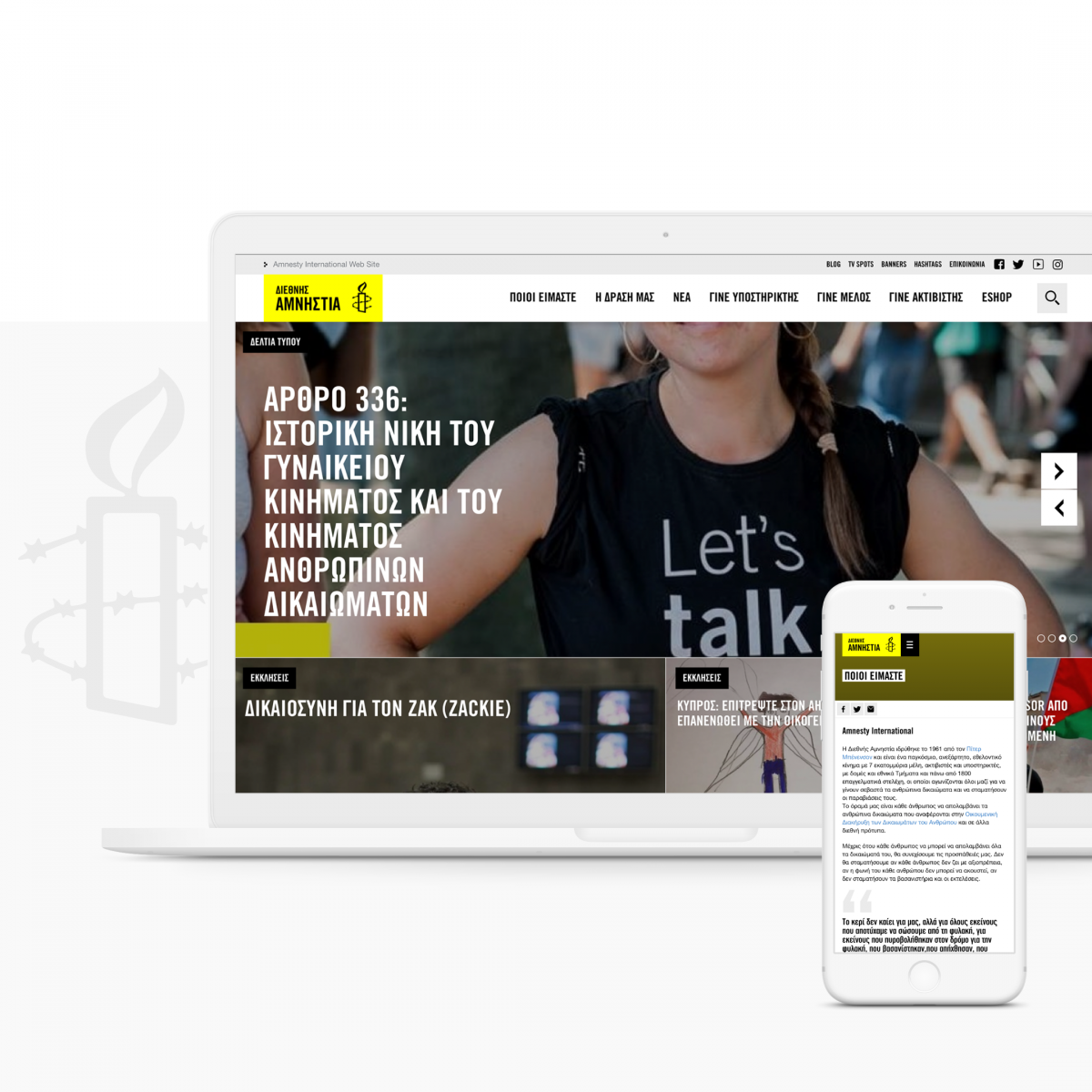 A global movement with numerous supporters fighting injustice all around the world
We aimed at a clear and practical implementation that serves all the medium's purposes which among others include covering news on its field of action, providing various ways to support, participate and contribute to its mission and hosting its very own e-shop.
Eventually, the project expanded through the creation of the fundraising section, which provides more ways to get involved and help the organization achieve its goals and the creation of the amnesty quiz which helps people in a more easy and friendly way to understand and become aware of human rights.