Sharing is caring
View website
Neolaia
Neolaia.gr is the most popular youth portal in Greece. It's the spot where the young (and not only) can get informed about the latest and hottest news, search for anything concerning their education, career, living and well-being and even have the chance to write their own thoughts and share.
| | |
| --- | --- |
| Release date | |
| Client | Hangover Media |
| Sector | News |
| | |
| --- | --- |
| UX | Despina Alafouzou, Irene Paliogianni |
| UI Design | Despina Alafouzou |
| Account Management | Dioni Tegou |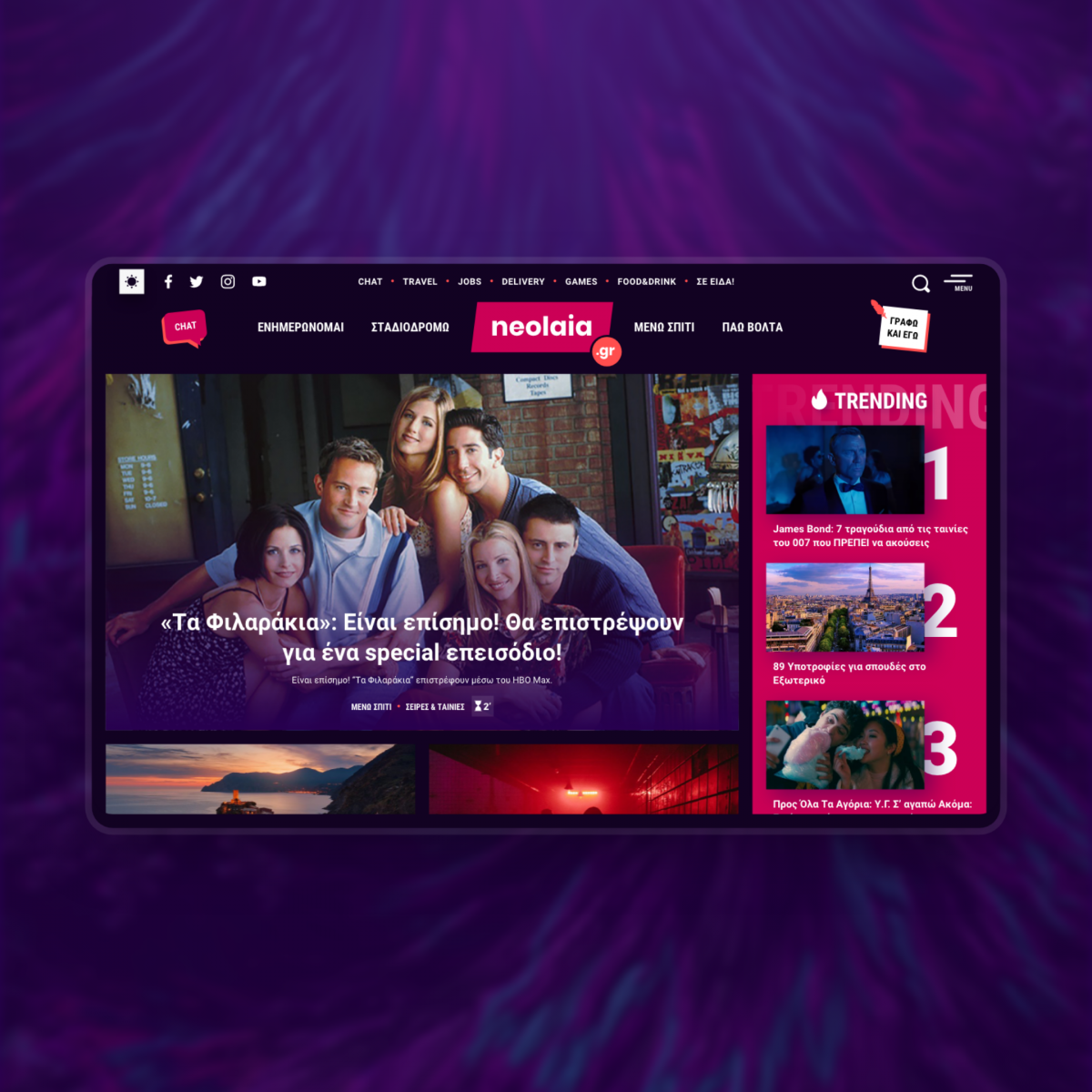 Typography
TYPE YOUR TEXT
Roboto
Roboto Condensed
Color Palette
EXPLORE ALL COLORS
SWIPE TO EXPLORE ALL COLORS
The creative perspective
Given the demanding task to rebrand, make more user-friendly and up-to-date the already existing layout, we had to overcome the challenge of introducing a more structured environment to the established audience that were used to a plain blog view with mixed content, so that they can stay longer by consuming more content and in the mean time expand it to a wider one. That's why homepage was split in two completely different experiences: the blog view, which is more related to the previous design and layout structure and the promoted magazine view, which brings a modern, fully categorized layout to make the user more focused, while exploratory at the same time.
Aesthetically we suggested a vibrant color palette with high contrasts to match the audience and content goals. In order to be consistent to the latest trends and at the same time more usable and efficient, both light and dark mode became available depending on user's preferences.
As an easter-egg we proposed the creation of a mini game when a page is not found in order to sit back and relax even in a not-so-useful otherwise page.